Girls Skates
When Sarah Hughes won the Olympic Gold in women's figure skating in 2002, it marked another major achievement for American women in sports. But young ladies also enjoy putting on girls skates with wheels on account of the fact that fun can be had on ice or at indoor roller rinks or cruising along on bike paths.
Roller Skates
Recreational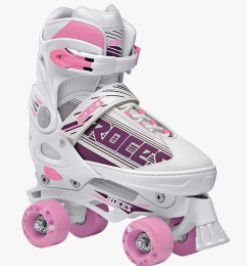 Recreational roller skates are the perfect skate for kids (and adults) to get started with roller skates. With great comfort and easy to use they have a helpful toe stop.
Artistic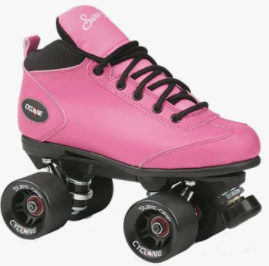 A pair of roller skates can be designed for tricks and dance at the rink. A sign that you have the right roller skates is if they have little or no toe stop at the front.
Roller Derby
For girls and women who want the amazing thrill of competing, roller derby skates are the items you want. Incredible stability is their trademark.
Girls Ice Skates
Recreational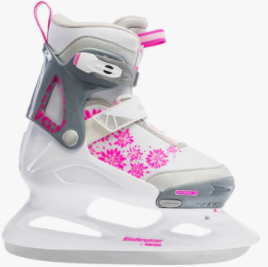 For a child (or an adult) just trying to have some laughs at the rink, this is what you want to review and learn about.
Figure Skates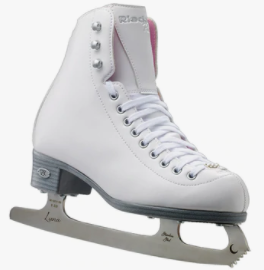 Olympic figure skaters make jumps and spins look easy, but these are not skates for beginner girls or boys. They have laces to the top of the boot which makes them immensely supportive but not very comfortable.
Inline Skates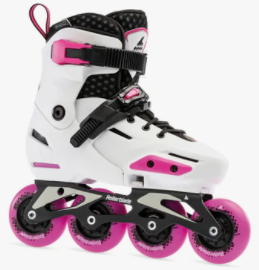 For exhilarating exercise and amusement, it is hard to go wrong with an inline skate. Many light models make it easy to get from one location to another for every member of the family.
What are Adjustable Skates?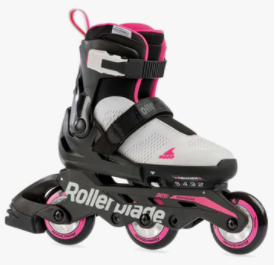 A savvy customer will want a kid's skate to last. Therefore, makers of all kinds of skates make them adjustable for kids to fit well as they grow out of one size and into another.
Price?
You are in bargain country when you shop our clearance location. This page has deals!
Questions?
Call us! We have lots of inline, roller and ice skates in stock and ready to ship.
Fill Your Cart
Don't forget the protective gear for your kids. Helmets and other gear are important to keep the kids safe.
(Meta: If you are looking for a huge selection of girl's skates at great prices, this is the place to look.)