Roller Derby Roller Skates
For years, the Roller Derby Company's roller skates were type cast like a Hollywood actor who can only play one kind of part. The idea was that Roller Derby could only make a derby skate.
Simply put, that has changed as a lot of women and men have discovered they make awesome skates for the active beginner customer to the advanced skater. And they do this while still making the best action packed derby skates in the world.
Roller Derby's 5 Products
Their excellent reputation is deserved for their entire line up.
Recreational Skates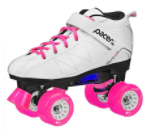 Not all skaters want to join a team or do tricks. They want a comfortable skate with balance and control in their size with quality wheels, quality bearings and boots to make their feet happy.
Durable toe stops and the kind of wheel everyone wants, mean a pair of these are ready for skating right out of the box on account of the great fit and great design.
Artistic Skates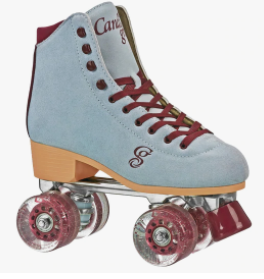 All the kids want to perform tricks at the rink - even if they are beginners. These items have a high-top boot with just enough padding inside so movement can still have precision with excellent ankle support.
Roller Derby Skates
Of course, this sport demands skaters are in shape in order to take contact at faster speeds. This brand gets this exactly right based on their dominance in the sport.
Inline Skates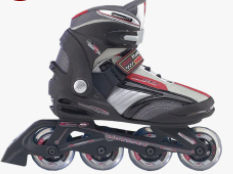 Their high quality inline skates mean that regardless of the form of skating you want, you can join thousands of others who perform well in Roller Derby's products.
Prices?
Here's the big shocker: Roller Derby's prices are value oriented so if your personal preference is to fill your cart with deals, well, these are the skates for you. Add our clearance page to your favorites so you can check back often.
Faster Customer Service
Call us with questions! We have lots of ice, roller and inline skates in stock to add to your orders and ready to ship promptly.
Sign up for our email newsletter to hear about sales and new products in stock. You can stop it anytime if you change your mind.
Don't forget to add protective gear and activewear to your cart too. It's time to let loose the next time you return to the rink!
Related Pages