Skate + Screening Event | January 24th
Monday, January 24th | 7pm-11pm
Most people either inline or roller skate, but this brand new event invites every type of skater to share the same floor! Skate + Screening has kick-started their inclusive skate sessions which features skate films submitted by locals at one of Detroit's oldest roller rink, Rollercade. Inline and quad skaters can rock their LED wheels under Rollercade's black lights, and aggressive skaters can bust a move on ramps brought in for some extra entertainment.
---
Alex Hancook from What Is Art has been gaining positive press for his skate events in Detroit, most notably for Skate N' Dance at the Lexus Velodrome.
"We want to give people an easy gateway to our skate community, so they can learn about our sport and try it for themselves!" -Alex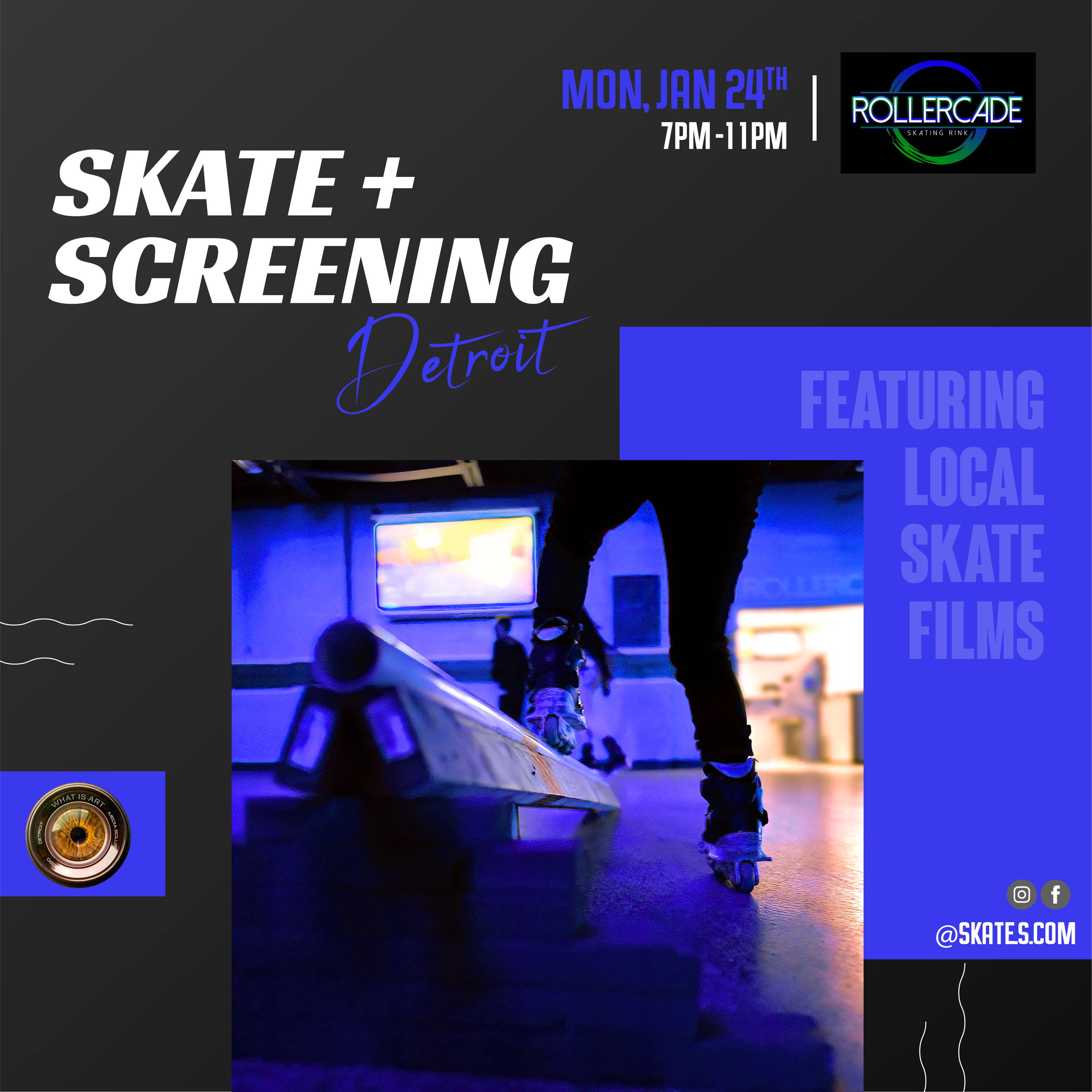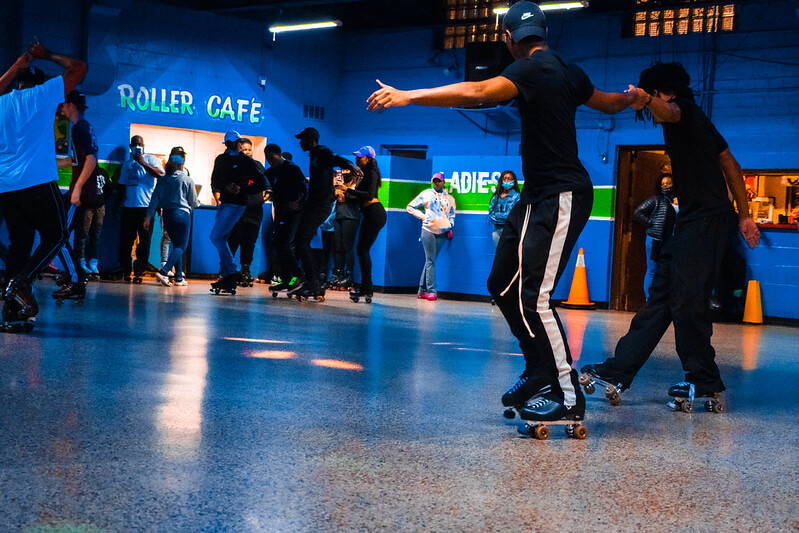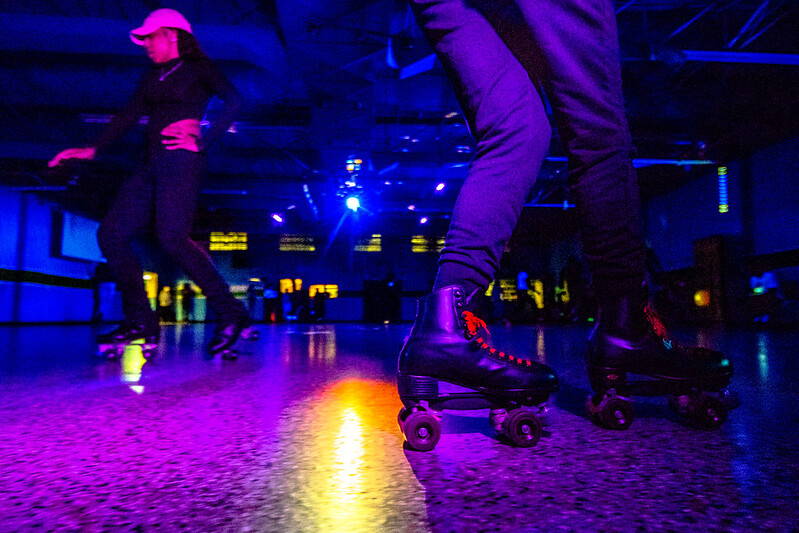 The media team at What Is Art streams their event online, and also projects it onto a large screen during the event. Skate film directors can see their work in a new format, and viewers can appreciate media in a place other than their phone.
"Skaters are an incredibly talented group, especially in the creative world. Many of us are professionals on the camera and have a strong passion for producing skate films."
Skate + Screening events are held monthly in Detroit. Pre-sale tickets are available on Eventbrite
If you cannot attend, you can tune in to the live show on our Facebook page.
SUBSCRIBE TO OUR NEWSLETTER
Recieve our latest weekly releases, offers, guides and more.