Roces
With over sixty years of history for making footwear for outdoor fun, the Roces Company makes a range of skates for adults and kids as a well-established brand for your favorite sports equipment. As an Italian brand, they know plenty about design details that match their customers' lifestyles and generate performance with fantastic comfort.
Few people know they were the group that actually produced inline skates for the Rollerblade company at their launching. Innovation followed with their own brand on account of being proud of their range of Roces products that could compete with anybody.
3 Categories of Roces Skate Products
1) Roces Inline Skates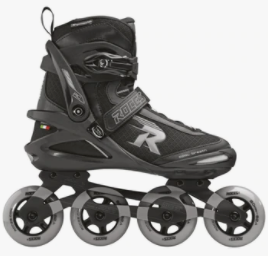 Building on their expertise with ski boots, they make a full line up of quality skate parts that combine to make truly complete skates for every need. From recreational to racing, their wheels and frames with hard or soft boots provide the desired level of support and comfort.
Other brands struggle to provide what is standard to Roces.
2) Ice Skates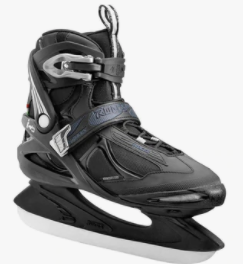 If your brand was founded and continues in the heart of the Italian footwear industry, you know they can source the components to make feet happy. Their ice-skating items feel like they were made just for you.
With stellar blades added in, the Roces brand is a style and substance leader in ice skates.
3) Quad Skates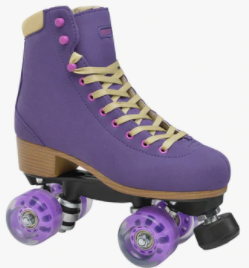 A roller skate fan is hard pressed to find a pair of quad skates that are better for rink or street than Roces. Their expertise here is based on years of experience with Roces inline skates.
Their wheels are ideal for a range of surfaces and conditions and their boot styles make for a distinctive look without compromising performance. These Roces skates deserve a spot in your shopping cart.
5 Groundbreaking Innovations
1) First Composite Ice Skates
Previously made with leather only, the use of composites in ice skates helped keep prices reasonable while not compromising quality or durability.
2) First Inline Skates
The sport of skating would never be the same after this Italian brand worked its magic on a previously obscure activity.
3) First Adjustable Kid's Skates
Growing feet meant that parents' budgets got stretched, or at least they did until Roces came up with adjustables. These have been universally copied and are now the standard for inline products for kids.
Adjustable Ski Boots Too
Expanding their innovation to adjustable ski boots has meant that ski parents get the same benefit of Roces technology as inline parents.
4) Invention of the First True Aggressive Skate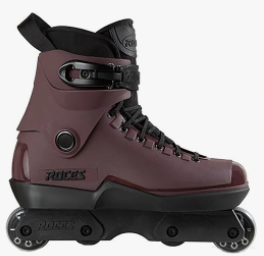 Let's be honest: skate parks are hard on every type of skate. Roces invented a whole category of skates built for the rigor of the skate park and the grinding and jumping that is standard there.
5) Ice Skate with Style
It seems like ice skaters only had black and white colors to choose from - forever. Roces brought patterns to the ice and quads have stunning looks to break away from tradition.
Questions?
Call us! Skates.com carries a huge variety of skates for you to shop. Our shipping is prompt too.
Be sure to check out our full line up of brands for your favorite kind of skating. Inline skates, ice skates, and roller skates and protective gear for women, kids, and men are in stock and ready to ship.