Rollerblade Zetrablades
The old expression, "Nothing succeeds like success" is especially appropriate when discussing Rollerblade Zetrablades inline skates. The gigantic success of the Rollerblade Company made their corporate name a virtual generic name for inline skates.
Now, the Rollerblade Zetrablade lineup for beginner and intermediate skaters is out. This brand has really brought quality and features that casual and novice skaters don't usually see.
What are Zetrablade Rollerblades?
An entry level skate has to appeal to a wide range of skaters who are looking to get moving and have fun but have not acquired advanced enough skills to want or need features found in hockey skates for example. The Rollerblade Zetrablade is a recreational skate that is a smart choice that provides better balance than other similar models.
Important Features
Secure Closure System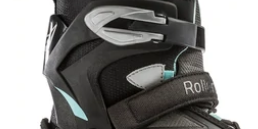 A quality inline skate should provide a closure system that is easy to use yet provide a secure fit. A lace closure system may be great for some, but casual skaters only need stability and support. A comfortable and secure fit is key to the novice skaters entry level needs.
Good Quality Boot
With a high cuff for support, the Rollerblade Zetrablade soft boot is great for an entry level skate and those who are moving out of beginner status. The durable shell makes learning easy and the padded liner makes it comfortable.
Frame Featuring Unbeatable Support
It all starts with a durable frame that does double duty in lowering the center of gravity for the skater. The monocoque frame durable construction can take plenty of abuse according to reviews. Since the monocoque frame lowers the center, it simply makes skating lower risk and higher fun!
80mm 82a Wheels

The balance 80mm performance wheels provide is significant. With the just the right softness, they can perform well indoors or out.
SG5 Bearings for Better Wear
Better wear and moderate speed are the right combination for this level skater. The good news is, as skater proficiency increases, a higher performance wheel can be swapped in to provide upgrades.
A Rollerblade Zetrablade at a Value Price Point?
Why not? Rollerblade has no intention whatsoever of surrendering its position in the inline skate industry.
A secure closure system combined with the added support durable shell, fits the image this has for providing the best in inline. The images one sees in reviews unites around one image for these guys: they care about being an exceptional provider of superb inline skates.
But it is the combination of features that makes the Zetrablade so unique. Remember: the special cuff for added support and the 80mm performance wheels, SG5 bearings and lower center of gravity enhances stability. With more stability the entire experience is improved.
Even the black silver color combination is consumer friendly as it fits the image of many skaters.
Entry Level Balanced Skate Advantages
A balanced skate like the Rollerblade Zetrablade has several advantages. For instance, the performance wheel as skater proficiency improves is easily swapped out for more aggressive wheels later.
Also, the padded liner and secure closure system ensure snug fit skates that raises confidence in skaters and encourages longer rides, skill improvement and higher-level fitness. Since Rollerblade is targeting a wide audience for these skates, these are all advantages that matter.
3 Impressive Models
1) Unisex RTL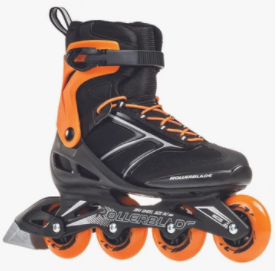 With a closure system designed to give you that custom fit, this model for men and women feels like it was made just for you. A big winner for the newer inline skater. And talk about cool looking - wow!
2) Zetrablade for Men and Women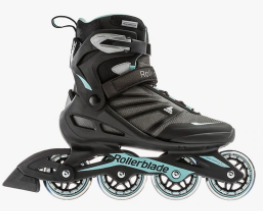 The cutting edge Zetrablade offers separate models for women and men. With a cuff buckle, strap and lace systems your foot is sure to feel the love of incredible comfort.
3) Elite for Women and Men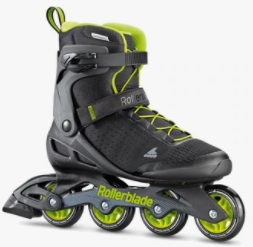 Once your skills advance past beginner stage, you are ready for the Zetrablade Elite. With separate models for women and men, this boot has an amazing mesh to keep you cool while the speed lace system combines with the cuff buckle and strap to give you the quick access and that near custom fit Rollerblade is noted for creating.
Shop with Us
Skates.com is proud to be your go to place for everything related to inline, ice, and roller skating. We have a giant selection for every skater from the beginner to the advanced.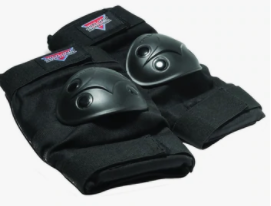 Don't forget to get your protective gear and a helmet too as this safety equipment will help prevent injury and make for more fun for all. Also be sure to check out our activewear selection.
Save Money
Our sales are fantastic so check back regularly for deals too good to be true. Our regular prices are great, but these sales don't last long so acting quickly is a good idea.
Have questions? Feel free to call our team of local experts. This friendly group is extremely helpful in helping you find just the right equipment for your needs.