Rollerblade
Very few companies achieve such dominance in their market that they become a "generic" label. Such is the case with the Rollerblade Company now owned by the international sporting goods company Technica.
The Rollerblade name so dominated the world of inline skates that people shopping for skates sometimes use the word "rollerblades" for the category. Just to be clear, the Rollerblade company may have a very large market share but there are now a number of other strong competitors that make inline skates.
What Does Rollerblade Make?
4 Categories of Inline Skates
Their signature product line is known throughout the world for innovative features and high-quality materials that provide stability, support, comfort and style. Their wheels, bearings, and skate boots make skaters' feet happy regardless of what activities they happen to engage in.
1) Fun and Fitness Skates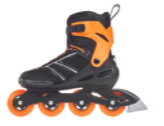 A significant number of Rollerblade customers just want to get some exercise and have fun, so their needs are for support without sacrificing comfort. Some beginners get discouraged if their inline skates are difficult to get on, so Rollerblade has an array of innovative binding systems that are prefect for this group.
2) Speed or Racing Skates

Some Rollerblade users simply want to go fast on account of competition or as their own personal skating style. Upgraded wheels and bearings are critical for the performance of these more advanced skating participants.
3) Urban Skating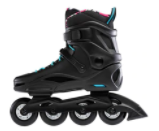 For the commuter who is tired of the rat race of driving and who is looking to get some exercise to and from the office, these skates feature a bit more of a protective boot. Short bursts of speed put some demands on the skate that Rollerblade designs around.
This category also has skates designed for the skate park.
4) Kids Adjustable Inline Skates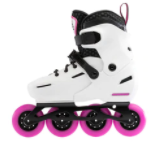 The best rollerblades for kids are an adjustable pair to accommodate growing feet. As a beginner, they are especially concerned about comfort.
More advanced kids may want to navigate skate park sites in order to do tricks. Rollerblade makes skates for them too.
Protective Gear
Helmets

Most with unisex sizing, this essential piece of protective gear does more than protect. This line up often has ventilation to keep you cool as you roll around the skating center or as you cruise the neighborhood sidewalks and bike paths.
Wrist, Elbow and Knee Pads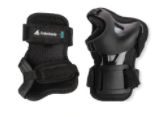 Even experts spend the money to keep themselves safe. Every beginner and kid should view these as well worth the price and sign up for them before ever putting on inline skates.
Ice Skates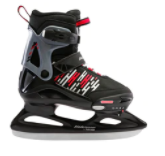 Rollerblade has extended their products and services to include ice skates for adults and kids. And why not?
Buyers of these products have a treat in store as all the comfort and support they get on wheels extends through to the ice. Ice skates sometimes have a break in period to be aware of.
Shop for Deals
Skates.com has a wide selection of ice, roller and inline skates ready to ship from our store and all at a competitive price. Be sure to shop our other sites for clearance and gently used skates too. These pages are updated quickly to reflect how fast these deals sell out.
We also carry protective gear, helmets and activewear that will help complete your purchase.
Questions?
Check out our Learning Center for all kinds of valuable information. Or just call us! Our friendly staff is here to help you with concerns big and small.