Ice Skate Guards & Blade Covers
Yes, you DO need guards & blade covers for your ice skates! So often, little details like these items can make a huge difference in the maintenance and care for your prized skates - and do it for a very low price.
Guards are hard plastic covers that fit over a blade. Covers (also known as soakers) are the lined, soft pouches that are also designed to cover the length of blades and absorb moisture.
5 Reasons to Buy Blade Guards

1) Preserve your edge
The best lines are carved by a blade that is sharp and true. A sharp edge is the best edge for ice skating of any type and just about anything can create nicks and chips even on the best steel.
2) Skate guards save you money

Sharpening is necessary for all skates especially figure skates. A sharpening will cost $10 to $30 or more at a high-end shop. A skate guard will keep your steel sharper longer.
3) You can walk in skate guards
When moving away from the rink or pond, a skate is vulnerable to whatever the surface is. Guards are items that can take the abuse of just about anything.
4) Blade guards protect hands and other stuff
Skaters have to store their skates in a bag or other places. Sharp steel can cut a variety of items including hands, bags, scarves and, well, you get it.
5) Skate guards are cheap
Every skating center and store carry these for the price of a cheeseburger and order of fries and any dessert on the menu. These are the sort of thing you can have several pairs of since they fit everyone's budget.
3 Reasons Your Ice Skating Blades Need Covers Too

1) Covers absorb moisture
Long term exposure to moisture is bad for a skate on account of possible corrosion for a blade and mildew in uppers. Even if you are only a Saturday or Sunday skater you have to store them somewhere and these will draw moisture away.
2) Colors to match your personality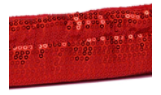 Sort through all the options and search for a design that fits you.
3) They do everything that guards do
Well, except for walking. This is why you should have both guards AND covers.
Shop with Us
Skates.com is pleased to be your online store that has lots of ice, inline, and roller skates in stock and ready to ship. Be sure to see our clearance and used skate sites too. Call us with questions!