Boys Ice Figure Skates
Figure skating is a serious athletic activity for serious athletes. While praised for artistry, doing tricks requires extra strong equipment, therefore, boys figure skates (and girls too) have to carefully support kids ankles and feet when starting lessons.
Shopping for a figure skate is different than for a recreational skate. Before you lay out the money for a pair, pay attention to these differences.
How is a figure skate different from recreational ice skates?
Boot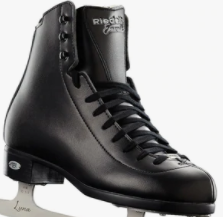 While figure skates have features such as padded cuffs to enhance comfort, this is not the focus. Support during jumps and spins is.
With higher stiffness levels, some may find them downright uncomfortable until they are broken in. Padding in the tongue helps with comfort.
Leather or Synthetic
The benefits of synthetic leather materials make them hard to beat. Being waterproof is one such advantage.
But leather has plenty of endurance and is still the choice for the traditionalist. A brand that combines both is looking for the best of both worlds.
Laces not Buckles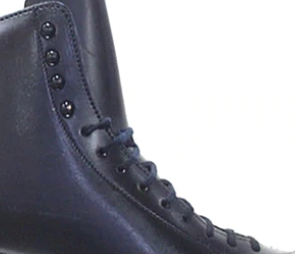 With figure skates, the lacing is traditional in order to provide the most support possible. Those boys who can't wait to get out on the ice may find this somewhat frustrating.
Toe Pick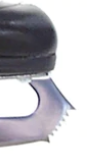 Ice skates with deeply cut toe picks are specifically designed for skaters doing tricks. The brands making figure skates know the sort of stress the toe takes and make these items with high quality steel as a result.
Blades

As you shop for the brand that makes the right skates for your child, look for upgraded stainless steel on account of the need for future sharpening. Stainless also means you can store them in the off season without worrying about corrosion.
Also, some brands mount blades with screws to ease the process of replacing them.
What size provides the best fit for my child?
Getting the size right is essential for a quality fit. While measurements can be taken, you can easily figure out the right size by consulting the brand size chart as you shop.
Who makes the best boys ice skates?
Brands like Jackson and Riedell are leaders with Gam and Risport considered up and coming strong competitors to include in your search for figure skates. Kids ice skates require an investment of time before they are purchased as some brands are unable to hold up over time.
What about price?
When you shop for high quality ice skates, you are looking for durability in the boot and blade. Price is always one criterion for your filters, but it should not be the only factor to consider.
Sales
Check out our clearance page to see if there are any special deals available. Act fast though, as when these deals are gone the sale is over.
Shop our Store
Skates.com is proud to offer our huge selection of in stock ice, inline and roller skates ready to ship all across the country. All orders are important to us and all orders ship promptly.
Accessories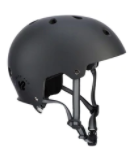 Don't forget about putting a strong helmet in your cart and shop our big selection of protective gear too. Safety is always important particularly when jumps and spins are new to a skater.
Customer Service
Join our email to hear about specials and promotions. When you can shop for deals before others, it can be a real cost saving opportunity.
Questions?
Call us. Our friendly team of experts is here to help you fill your cart with the perfect skates for you and your entire family.