FM Invitational 2, April 2nd in Miami, FL
Get ready for one of the biggest skate comps on the east coast! The 2nd ever Franky Morales Invitational is back April 2nd in Miami, FL!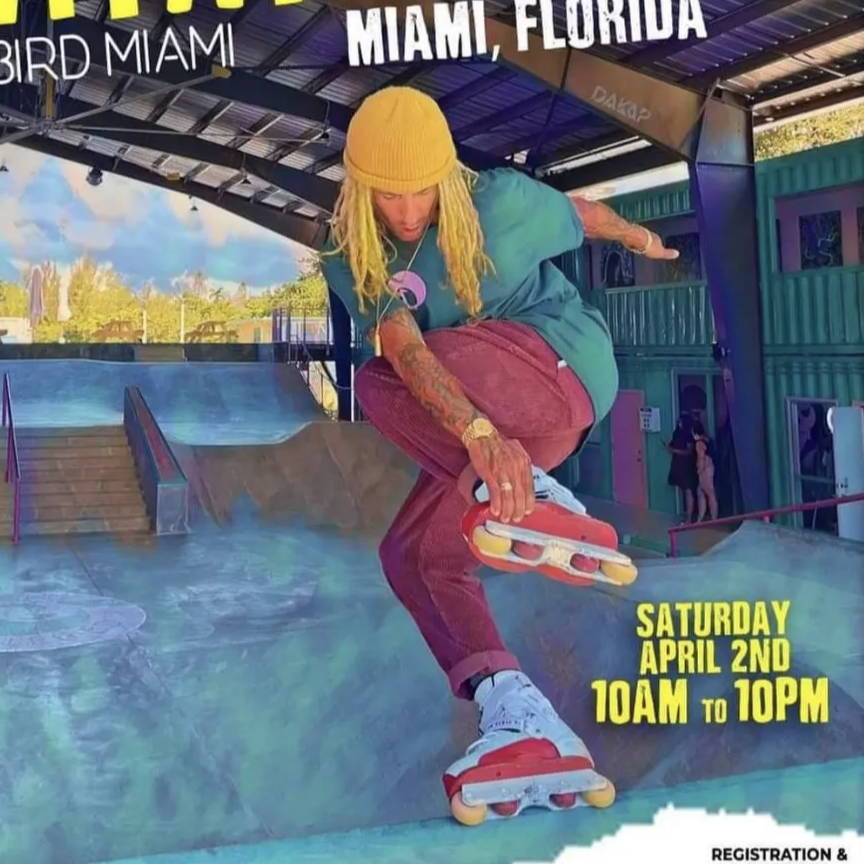 Last time, John Bolino took home the purse winning the first ever FM Invitational. And Zack Pollack grinded out of the skatepark to win the best trick. This time skate pros from all around the world will meet up at the newest skate park, Skate Bird, located in northern Miami.
WAKE SCHEPMAN
ARSENIO PATTERSON
ZACK SAVAGE
ZACK POLLAK
DANIELA SALGADO
RACHARD JOHNSON
JIMMY CISZ
JON FROMM
GABY VELASQUEZ
JOEY CHASE
CHAD HORNISH
"K2" ALEX HANCOOK
JULIAN BAH
TEPHANY RODRIGUEZ
PAUL JOHN
BOSCHI POPE
ERIC MICHAEL
YASMANY CM
KOREY WAIKIKI
CARLA PASQUINELLI
PABLO PORTA
TIM FRANKEN
KORINA CALDERON
DEMETRIOS GEORGE
BOO JOHNSON
CHINO
DIABY DIAKO
CHAD HORNISH
There is lots of talk about who will take home the prize money, but this it's anyone's game and we are super excited to see who brings it on April 2nd.
Guaranteed first prize for mens comp is $5,000 bladies prize $1,500
Tickets for spectators and skater registration online at fminvitational.com.
SUBSCRIBE TO OUR NEWSLETTER
Recieve our latest weekly releases, offers, guides and more.